Experts assessing Vietnam's success in the fight against COVID-19 have suggested a roadmap for other developing countries to prevent this disease.

In a recent article posted on the International Monetary Fund's website, IMF experts include Ms. Era Dabla-Norris, Anne-Marie Gulde-Wolf and Mr. Francois Painchaud of the Asia-Pacific Department. According to the IMF, Vietnam's successful control of the COVID-19 epidemic has suggested a roadmap to prevent this disease for other developing countries.
Opening the article, the expert group quoted the saying of President Ho Chi Minh – the beloved old father of the Vietnamese nation: "The storm is a good opportunity for pine and cypress trees to show their strength and strength. their steadfastness ". So far, Vietnam has shown strength and consistency in dealing with the "COVID-19" storm and is a successful example of how a developing country can fight a pandemic such as how.
Although the economy is affected by weakening demand and declining trade, effective strategies to prevent pandemics will help Vietnam recover faster.
From the outset, the fight against COVID-19 is expected to be tough. Vietnam is said to be very vulnerable due to its long border and strong trade with China, densely populated urban areas and limited health infrastructure.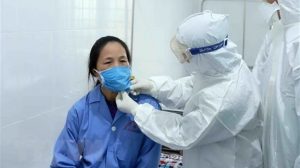 However, the cost-effective strategy to prevent disease has helped Viet Nam to only 370 cases of COVID-19 recorded (as of July 11), and no deaths have occurred to the population. nearly 100 million people. Vietnam was one of the first countries to remove almost all of its domestic epidemic control measures. Vietnam's successful strategy draws on experience from previous disease outbreaks, such as Severe Acute Respiratory Syndrome (SARS) in 2003.
From a very early stage, the Prime Minister of Vietnam has determined people's health priority over economic issues. The anti-COVID-19 strategy has been quickly implemented with the help of military forces, police and branches from all levels to top, etc. This is a unique feature of Vietnam.
At the same time, effective and transparent communication has gained the consent of the people and is a great lesson for developing countries.
So far, Vietnam has successfully restricted the spread of SARS-CoV-2 virus, but also cannot avoid the economic impact. The weaker domestic and external demand is expected to slow down economic growth significantly, from nearly 7% in recent years to 2.7% in 2020.
However, the economic impact is expected to be less than that of most countries in the region. The prospect of recovery seems positive when the social isolation measures are removed, businesses are back in business and consumers are flocking to shops and restaurants.
There were signs of domestic recovery such as retail sales and industrial production that recovered from a low level during the period of social isolation. Nevertheless, strong and sustained growth will also require economic recovery in Vietnam's trading partners.
Quickly apply anti-epidemic measures
Immediately after China officially informed the World Health Organization (WHO) about some cases of abnormal pneumonia on December 31, 2019, Vietnam completed its health risk assessment.
As of January 21, the Ministry of Health has issued guidance on prevention, control and detection of cases. Before the end of January, Vietnam issued a National Response Plan and established a National Steering Committee for Disease Prevention and Control COVID-19. This is very important for all levels, sectors and governments to coordinate action and propaganda.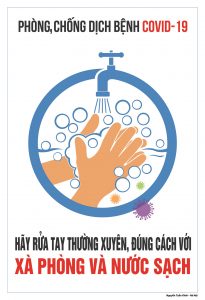 Strict preventive measures are gradually implemented, including health checks at the airport, keeping contact distance, banning entry to foreign visitors, and requiring a 14-day quarantine for those from the country. In addition to Vietnam, schools are closed and public events canceled.
Wearing masks in public places has been strictly enforced even before WHO recommendations, along with requiring disinfectant handwashing in public areas, workplaces and apartment buildings. Non-essential services have been closed nationwide and strict travel restrictions imposed for the first 3 weeks of April 2020 across most of the country.
Vietnam's epidemic control measures are strict and effective
While developed countries conduct large-scale mass testing at a higher investment cost, Vietnam focuses on suspected and high-risk cases. IMF data shows that Vietnam only performed 350,000 tests, a very small percentage of the total population, but it was very effective.
Along with that, Vietnam also applies tracing and isolation methods on a large scale, to F3 objects. Communities that are positive for COVID-19 are quickly tested and quarantined, helping to limit spread within the community.
It is estimated that nearly 450,000 people have been isolated in hospitals, state-controlled facilities or self-isolated. Vietnamese citizens receive free treatment and isolation at the hospital.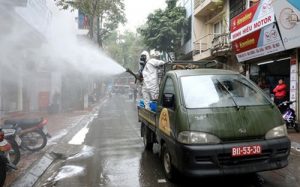 Early prevention and use of available public facilities and military barracks shows cost effectiveness. The government estimates that the budget to cope with the disease is about 0.2% of GDP, of which about 60% is spent on equipment, medical supplies and the rest for disease prevention activities.
The cooperation of the whole society
People's solidarity and consensus are the key factors of success. From the very beginning, the propaganda of the disease and the strategy to prevent the disease were very transparent.
Detailed information on symptoms, preventive measures and test sites (COVID-19) has been communicated through mass media, government websites, across industry levels, posters in hospitals, offices, apartment buildings and markets, via cell phone messages and as voice messages before a phone call can be made.